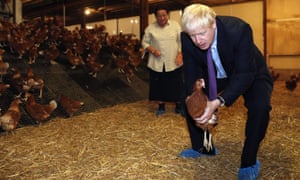 "This is going to hurt me more than it hurts you…"
(alternatively: "Have you met my new Head of Communications?")
"Spikes in toxic air pollution accompany fracking wherever it goes. Drinking water is destroyed. Earthquakes are triggered. Abandoned wells leak. Pipelines explode. Climate-killing methane escapes from every component part. And nearby residents are suffering health problems consistent with their exposures—including newborn infants." – Sandra Steingraber, PhD, of Concerned Health Professionals of New York (commenting on PSR report, March 2018)

New York State, which has no known gas reserves, banned fracking in 2012. In March 2017, Maryland became the first state in the US with proven gas reserves to pass a law banning fracking. Britain, however, continues to welcome the industry with police dogs.
Why we need to ban fracking now….
I wonder, does anyone now not imagine that whatever our government says about anything it is responsible for – the effects of austerity policies on poverty and educational standards, for instance – it is lying to us?
A spokeswoman from the Department for Business, Energy and Industrial Strategy said: "Independent climate experts have recognised that natural gas has a role to play as we meet our 2050 net zero emissions target – now firmly set in law.
"Exploring the potential of a new domestic energy source is not only compatible with these world-leading climate goals, it could also deliver substantial economic benefits, through the creation of well-paid, high-quality jobs." (Guardian)
Thus, the civil service in its scientific pig-ignorance and lazy habit of dissimulating dismisses Jeremy Corbyn's request that the government should reverse-ferret their craven policy on fracking – the hydraulic fracturing – Americans can't pronounce fracturing – of underground shale deposits to force "natural" gas to the surface.
A toxic cocktail of chemicals dissolved in a large volume of otherwise drinkable water is pumped at high pressure into the brittle layers of rock formed from successive seasons of ancient floodplain siltation, to crack them apart and drive out the trapped gas. Not all of it is captured; excess is generally flared off.
"Natural gas (also called fossil gas) is a naturally occurring hydrocarbon gas mixture consisting primarily of methane, but commonly including varying amounts of other higher alkanes, and sometimes a small percentage of carbon dioxide, nitrogen, hydrogen sulfide, or helium." (Google)

At this point, one should emphasise perhaps that, no, dear Government spokeshitter, "natural" gas – a fossil fuel – is not "new", or different from, or better for the environment than the carbon dioxide driven off by burning anything – coal, wood, charcoal, garbage – briquettes from the garage. That it might be, is a lie promulgated by the PR boys of the energy industry.
It is simply a matter of relative management efficiency as to how much risk is created.
As your unscientific Uncle B. explains, based on superficial "research" (generally, reading the first paragraphs of articles on Wikipedia):
Methane – CH4, a compound of carbon and hydrogen – decays relatively quickly in the atmosphere. The single carbon atom binds with two oxygen atoms to make carbon dioxide (CO2). During the first ten years of dissipation, CH4 is up to 150 times more efficient a reserve of latent heat than CO2, a "greenhouse gas", which remains in the atmosphere for a hundred years or more. Contrary to popular belief, vegetation does not absorb it all; and when vegetation dies, the CO2 is released once more to the atmosphere.
While we read that the average concentration of free CO2 in the atmosphere has risen from 280 to 415 parts per million since the start of the Industrial Revolution, the "carbon equivalent" of all the so-called heat-retaining greenhouse gases, including CH4 – as well as oxides of nitrogen and various chlorine compounds (e.g. CFCs), sulphur dioxide and even water vapor – is now over 560 parts per million; it having been calculated donkeys' years ago, that a doubling of the CO2 content (which this is) would produce 5 degrees Celsius of heat-forcing – recognized now as probable extinction level for most species on earth.
Of further concern to us, at least for now, is that beyond 5 degrees, runaway heating rapidly extrapolates to produce an atmosphere that no longer supports any kind of life. Nothing like this has been experienced in the history of the earth, that was not caused by cataclysmic seismic events and, in the past, has not been recoverable over periods of millions of years.
So here we are.
Journalists continuing to parrot the "official" IPCC line that we face 4 degrees of warming possibly by 2100 and thus have ten years remaining in which to take remedial action; or the Paris line that an (already exceeded) 1.5 degrees is the limitation target to aim for by 2030, or that "sea-level rise" is the principal threat, are simply not looking where they are treading.
In all likelihood, not a few scientists believe, there is no drawing back from 5 degrees, possibly before 2030. Unless the "official" sources can all work from the same baseline and sing from the same hymn sheet as to the probability of outcomes, they have to stop playing this meaningless numbers game. It's just confusing people.
As the atmosphere heats up, which it is doing alarmingly quickly now – remembering that most of the "global warming" has thus far been absorbed in the sea – CH4 release from various sources is also speeded up. The Arctic permafrost is one potential source of huge volumes – planet-killing volumes – of methane, which is detectably pouring out by land and sea from northerly regions where overland temperatures this summer have reached 35C.
This is known as a "feedback loop" – the more the atmosphere heats, the more greenhouse gases are released from natural carbon "sinks". But there are many such feedbacks in play (and let's not keep crossing our wires: global heating is not a cause of, or caused by, or even the same issue as, plastics pollution, the latest distraction.)
It is thus debatable that producing and burning more "natural" gas is going to have any effect other than to make it totally impossible to reach the already futile goal of a net zero emissions target by 2050 – by which time, at the present rate of emissions, we shall have ceased to exist for all economic purposes as a species.
It is bizarre, is it not, that while oil and gas frackers are forcing carbon out of the ground in this brutal way, willed on by governments, the same governments are speaking optimistically of technologies that will lock carbon from burning fossil fuel back under the ground.
The government knows perfectly well that to achieve zero "net emissions" implies carbon trading – offloading our own excess emissions totals onto less polluting – i.e. poorer – countries. It's inconceivable that even becoming 100% reliant on renewables for electricity generation we could stop emitting carbon from all sources without the complete cessation of economic activity, including mechanized transport. Polite though it is to refer to relative "per capita" emissions rather than gross annual tonnage, industrialization of the developing world by any and all technological means, including fossil fuels, is not going to stop for us.
And when governments stress the economic and social importance of GDP, and of Trade, well, both depend on increasing energy-reliant production. There is no saving us from that.
But there's more:
" A (2018) report by two leading health professional organizations—Physicians for Social Responsibility and Concerned Health Professionals of New York—tracks and analyzes the rapidly emerging science that points to the increasing dangers to health, including respiratory disease, cancer risk, and low birth weight and preterm birth, both of which are leading causes of infant death." (PSR website)
So, here is important research that, as far as I can determine, has been completely ignored or downplayed by the mainstream media since its publication, 17 months ago.
The two organizations conducted a meta-analysis of more than 1,300 peer-reviewed papers from the previous ten years on the health risks to local communities associated with fracking, finding that almost all raised serious concerns. "Substantial scientific evidence now leaves no question that drilling and fracking cause serious harms to public health."
What was that about "substantial economic benefits"? "Quality jobs"? (we already have nearly full employment, as people on minimum wage scurry about like ants, burning oil and delivering things to other people on minimum wage).
A 2017 article in Forbes magazine reported:
"An epidemiological study of more than 400,000 patients of Pennsylvania's Geisinger clinic, done with Johns Hopkins School of Public Health, found a significant association between fracking and increases in mild, moderate and severe cases of asthma. Toxic gases like benzene are released from the rock by fracking. … These noxious chemicals and particulates are also released by the diesel powered pumps used to inject the water."
The author, Judy Stone goes on to excoriate the Environmental Protection Agency under Trump's appointed energy-industry shill, Scott Pruitt, for deliberately downplaying the health risks of fracking to local communities. As far as I know, our own Department of Environment, Farming and Rural Affairs has never even mentioned that there are any.
On shaky ground
Then there is the, as yet minor, problem of seismic disturbance. Over the course of 30 years or so, the frequency and magnitude of earthquakes in so-called fracking zones in US states like Colorado, Arkansas Texas and California where this method of extraction is extremely popular, and gas fields cover millions of acres with tens of thousands of pumping stations, heedless of whoever lives nearby, has been amplified a thousandfold.
The rule in Britain is that, if an earth tremor is recorded centered on a fracking site at M0.5 or more on the Richter scale, drilling has to stop for a survey to be carried out. This has happened many times, much to the annoyance of the Government-approved contractor, Cuadrilla. A M0.5 earthquake is barely detectable on the surface and causes no damage – other than to release more methane to the environment. No wonder they get cross.
Over the years, however, earthquakes in America associated with fracking operations have continued to grow in size. Colorado, for instance, would experience a M3.0 earthquake possibly three times a year. That figure is now over 800, and magnitudes of M4.0 are common (Janitch, citing USGS). "Each unit of magnitude represents a nearly 32-fold increase in the energy (strength) of an earthquake." (Wikipedia).
There is no reason to suppose that the British substratum is any less faulted; although not, of course, anything like California's notorious seismic instability, and that we are somehow immune to earthquakes. Actually, we get small ones all the time.
While the industry continues to deny it, their operations in the USA have polluted and overdepleted reserves of groundwater – the depletion of reservoirs is also a cause of earth tremors – depriving communities and farmers of safe drinking water and irrigation supplies, at a time when long-term drought is assisting the process.
Householders have reported adverse effects, such as methane leaking into their homes; famously, water coming from taps has been videoed, catching on fire. That the malignant Trump administration continues to rollback regulations governing fracking is surely in itself an acknowledgement of the dangers.
The British government's line on fracking is pernicious nonsense, and they know it. They are lying to us, as usual. We need to wean ourselves off dependency on gas as a domestic fuel ASAP and not pretend that the word "natural" is anything other than a marketing ploy. There is nothing natural about fracking.
If there is the slightest possibility that once they got into power a Corbyn or other Labour government would stop it, we need to vote for them.
But don't hold your breath.
http://www.psr.org/blog/2018/03/13/a-new-fracking-landscape-report-on-recent-science-shows-overwhelming-evidence-of-harm/
http://www.forbes.com/sites/judystone/2017/02/23/fracking-is-dangerous-to-your-health-heres-why/#4161be995945
http://arctic-news.blogspot.com/ ("Smoke Covers Much Of Siberia" – 25 July)
The Ruling Class

(This piece first appeared in The Pumpkin, Issue 92. It has since undergone editing to make it more insulting.)
Puce-faced, bug-eyed, apoplectic, squirearchical Tory caricature, Mark Field MP, the biological equivalent of a "John Bull" Toby jug, a man reared entirely on bloody beef and claret, has been "pardoned" by Boris Johnson, who has called off an internal inquiry into a violent incident witnessed by millions, saying it was "a matter for the previous Prime Minister."
Classic overgrown public-school sneering patrician bully-boy, Field was caught on camera at a black-tie do for the ruling financial elite, grabbing a peaceful young female Greenpeace climate protester by the throat and smashing her into a pillar, before frogmarching her by the neck out of the room, as the other hooray-Henries cheered. No apology has been audibly or visibly forthcoming.
Crimes of violence obviously ceased to be crimes at the stroke of midnight, the night Mrs May stepped down and "Minority Johnson" stepped up. The odious Johnson – Boris Notgodunov, as we continue to call him, with reference to the Mussorgsky opera –  is greenlighting violence against women, which is hardly unexpected, given the alarm of his former neighbours.
The monstrous dictatorship of the Bullingdon Club is rising.
We have been warned.
Boris lays an egg
"The new head of communications to the prime minister of the United Kingdom used to dress up as a chicken and heckle Tory politicians, his former employer has said. Lee Cain, who has been appointed as Boris Johnson's chief spin doctor, was previously a Fleet Street (Mirror) journalist." – Guardian, 30 July.
Needless to add, he also worked for Vote.Leave. Virtually the whole of Johnson's administration is pro-Brexit, many the harder the better. That compares with just under half the people – 16 million – who voted in the 2016 referendum to Remain.
The 48% now has zero representation in government; while many Leave voters who did not anticipate leaving in complete chaos with no trade agreements or customs protocols in place and foreign employers abandoning the UK in droves, while Scotland secedes from the Union, Wales bleats and terrorism returns to Northern Ireland, and the Tories double-down on privatizing the NHS, also go unheard.
Democracy in action.
Well, fuck you too
A Reader asks, am I planning to make satirical remarks about Jacob Rees-Mogg, and the old story recently revived, that he has issued a grammar book of his own invention to his new staff at whatever blighted ministry Notgodunov has sent him to, presumably in a sedan chair borne through well-paid crowds chanting hozannahs.
As it is something I have frequently come to blows over with Commissioning Editors, the use of "due to" when you should say "owing to", I would just like to mention that, if in the unlikely scenario the limpid Victorianist were to be standing mistakenly on the wrong platform, say Platform 9, at Paddington station, when the announcer informed him that "the train now due to depart from Platform 4 is the 3.25 to Minehead" and he were to throw a conniption fit, blasting the poor woman for saying "due to" instead of "owing to", as per his grammatical instructions, people would think him an ill-mannered brute and a complete tosser who deserved to miss his train.
I made a similar point to the Grauniad only yesterday and was mortified to find my Comment had been blocked by the Moderator, even though I used asterisks.
Well, fuck you too.
(I can say what I like on my own site!)
PS – This is Post #799… Which means the next one will be #800! Another milestone passed! Cheers!
GW: As yet, there seems to be no weather
All I have to report as of today is a tropical 'disturbance' bringing heavy rain to Puerto Rico, that Accuweather says might turn into something more; twins, who may have died because they were left in a hot car in New York; more possible flooding heading northeast out of the midwest (yawn); a plague of locusts in Las Vegas; possible Tropical Storm Wipha organizing east of the Philippines; forests dying because of the long drought affecting Germany.
Wunderground has: "Two well-organized tropical storms are on track to become potent hurricanes as they head from the Eastern toward the Central Pacific. Hawaiians should keep an eye on both, although the second one—Flossie—appears to be the main concern. Meanwhile, the Atlantic continues to percolate (sic) with tropical waves that aren't managing to organize into full-fledged cyclones just yet." The recent heatwave in Europe is still moving warm air and water northwards into the Arctic, where it's been warm and sunny all summer. Sea ice extent is only a little greater than the record low of 2012 (that was enabled by a subtropical cyclone) with two months to go before the September minimum, while its overall volume is already the lowest ever recorded.
Pip pip!