The sum of $22 million offered by President Macron and other EU leaders at the G7 in Biarritz to help Brazil put out the fires that are still consuming the Amazon rainforest is, according to Jeremy Lent, writing in Open Democracy, the equivalent of what Americans spend on popcorn in a single day.
Hi, and welcome to another Not the New York Times.
Now, look. We have to begin with an apology. I did not mean to steal the above material, okay?
I've ineptly excerpted it (and I mean ineptly, I was only after a pull-quote but I drink far too much wine in these lengthening dark evenings and I got all the picture and headlines with it and couldn't get rid of the bits I don't want, the image is somehow all digitally glued together) from a very long New York Times report on Trump's grunting pig efforts to rollback any environmental standards he associates with the black man's previous regime, regardless of who actually signed them into law, even Reagan, in advance of this weekend's New York conference on climate change that he has respectfully declined to attend.
It might rain, it might not, who knows.
So, Mr New York Times, please forgive me. You do ooopsie stuff too, from time to time, and it is said you are not very good at publishing stories about powerful men demanding extra favors from women. (Also, do get rid of that ridiculous medieval gothic masthead, you're not the fucking Bible!)
The "Make Dishwashers Great Again" lobby is a pathetically transparent PR agency's junior creative department's act of desperation behind a falsely informed campaign to promote the white goods manufacturers, who are themselves perfectly at ease with Obama-era regulations on energy-saving; as without them, they won't be able to export their products or compete with the output from Turkey.
Besides which, "energy-saving" translates to "cost-saving" efficiency for Mr and Ms Binary-Houseperson, so it's a product-plus, something Trump can't understand because when it comes to business he's a defiant know-nothing.
Given the industry's happiness with the global regulatory environment, just what has the orange lightbulb hater got against them? Personally, I could care less. I don't have a dishwasher. I can wash dishes.
"The petition, titled "Make Dishwashers Great Again," is just one part of a broad campaign coordinated by conservative organizations with ties to fossil-fuel companies."
Them again. Disguised as humans, they induce people to consume more, not less, environmentally polluting energy in our kitchens, so they can poison our children and grandchildren and all go trooping merrily up to heaven in a Conga-line to meet their invisible Judaeo-Zoroastrian friend, who will allocate a schedule for having them kneel and praise his grumpy and unreliable old fascist Father with endless hosannas for all Eternity.
Their brand of Death is a deal that, frankly, sucks.
What is the matter with these sickos? Isn't being the richest 1 per cent of sick fucking hemorrhoids on the planet enough for them, that they have to burn the place down to get even richer? You can't take it with you, grrrlz! And you're not taking me either, let me tell you. I'm staying right here, hoping to become extinct before I die.
I have suggested that if they have such an urgent need to meet their delusionary Jesus, they should just get on with it, poragy beards, sandals, AR-15s, fucking MAGA hats and whimpering hymns an' all, and leave the rest of us alone to get on with our fights, pickling cabbages, marrying, and such.
Or maybe not. Jim Jones had the right idea, let's see more of that Kool-Aid.
When will we find the courage to drag these life-denying Pharisees from their climate-change-proof bunkers and hang them out to rot in the public square?
Prorogationgate: Day 3 of the hearing….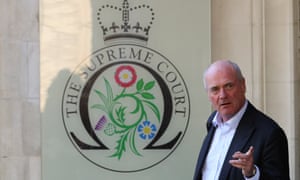 "My client, Johnson is a fundamentally honest man, M'Lud, who would no more lie to the Queen than abandon his sick wife for a younger bit of tottie. I introduce in evidence, Mr Iain Duncan Smith's snot-covered finger." (Mr James Eadie, QC, argues the case for overturning 800 years of democracy.)
"The Fed just dumped $75 Billion into the economy…. possibly to avert a massive financial crash. Monday morning, large short term loans became unavailable and rates for these gigantic loans shot up. High interest rates caused financial crashes in the past. The Fed panicked and flooded the market with lots of money! The question is why were short term loans unavailable, where did that money go and what shot up the interest rates?" – Economist, Prof. Richard Wolff, on Thom Hartmann. You have been warned! http://www.youtube.com/watch?v=GTPHWtZlqT0
Turning a blind eye to the sky
"In 2008 a survey of American Meteorological Society members found that only 24% of weather forecasters agreed that warming was caused by humans. In 2010, a study found that 54% agreed that global warming is happening. But by 2017 a full 90% agreed that a climate crisis is happening, and 80% indicated it was human-caused." (Edited from Guardian, 18 Sept.)
A "full" 100 per cent, I could understand. Ninety is far from full!
So, 20 per cent of US TV weather forecasters daily warning of drought, fire, pestilence and flood either still don't believe, or are somehow being prevented from admitting, what 97 per cent of scientists around the world as a whole – we are told – believe, on the basis of evidence, which is that if you pump up to 37 billion tonnes of, specifically, carbon dioxide gas into our finite breathable atmosphere every year, for many years, increasing over time, through burning vast amounts of carboniferous material, the climate is bound to be affected sooner or later.
It's a logical inference. What's wrong with that?
Once you have learned what was shown to be the case 130 years ago, that carbon dioxide – a natural component of the atmosphere, about 2 per cent – has the special capacity to trap radiant solar heat, thus raising the background temperature over time, it really isn't necessary to have a PhD to grasp that one simple, basic concept; the more you put in, the hotter it gets, any more than it would be necessary to have a Physics degree to boil a kettle.
I suppose it might be plausible for some people to argue that natural variability in the Earth's production of carbon dioxide from the great cycles trumps the volume of gas which humans cause to be emitted, and that it will all somehow be re-absorbed in the natural carbon sinks, but it wouldn't really be a consolation, would it, given the sheer bloody obviousness that either way, it isn't being, and thus we have a problem.
Not many scientists would go along with that idea anyway, since the concentration of carbon dioxide gas in the air and dissolved in the oceans, and the mean global temperature, are now measurably greater by far, and increasing faster, than at any time for millions of years, as evidenced in the fossil record, the warming oceans and the increasing severity of extreme weather events. Other heat-retaining gases, too, are in play. There is no known natural source of chlorofluorocarbons, for instance.
You may pay attention, if you wish, to the various models projecting the consequences of carbon emission and the likely etiology of its continuing accumulation, the observable increase in temperature, based on observation over time. Some are more highly alarming than others, but all point to the same conclusion: ours.
In fact, the Guardian Green Light story is more concerned with interviewing a handful of local US TV forecasters who are struggling to put even these simple concepts across in various subtle ways, so as not to put off American audiences who, they admit with chagrin, have virtually zero attention span, in order to warn them gently that some things are going to have to change, whatever the president says.
For, in another GGL story this week, a selection of US government officials describe in horrifying detail, the extent to which Trump has inserted climate-change deniers, energy industry lobbyists and otherwise unemployable non-scientists into the management tiers of all the key departments of state responsible for maintaining a healthy environment.
Nowadays, any and all research even daring to mention the possibility that we humans are causing a problem is being ruthlessly excised, bulldozed, buried; and the expert researchers bullied, ignored, censored, shunted aside into non-jobs or browbeaten into early retirement; some finding their reputations being trashed on social media.
Because the president wills it.
Surely the question has to be, why?
The explanation that the energy industry is entirely responsible for this situation through exploiting the "Citizens United" Supreme Court decision to allow corporations to spend as much as they like on buying politicians and their votes goes only so far. While spending $millions on deflecting public attention away from it, most energy corporations will have privately admitted at some point in the past forty years that there is a problem, and they – or at least, their customers – are the cause of it.
(You'll find a paragraph saying exactly that, even on Exxon-Mobil's public website.)
There seems instead to be some underlying callousness motivating the Trump administration's program of frantically cancelling all previous attempts by the legislature to mitigate the effects of carbon pollution and other environmental threats.
It's as if born of one individual's pathological hatred of the world, a profound resentment of its natural gifts, when almost their first act on taking office is to permit coal mining companies to discharge effluent untreated into open waterways.
Apart obviously from its being an act of gratitude to a coal baron who has just gifted your election campaign a million dollars, it seems like a brutal fist punching the face of Life; especially when it scarcely benefits the coal baron's business interest to allow him to do something so bad that it can only ensure the opprobrium of the public and their local representatives; and even lead to the divestment of valuable shareholding institutions far from the coalface.
No-one likes drinking, brushing their teeth or bathing their children in filthy, black, carcinogenic water. Even coal barons know that. Less welcome too are the headlines.
Yet when it is presented as an act of kindness to local communities to allow their distant employers to cut corners and make extra profits from degrading their environment, that will be plowed back into more jobs and better wages – an entirely false premise, incidentally – you see a kind of moral deviousness at work, where total disdain for consequence translates into a pathological longing for limitless voter approval.
A  cynical confidence trick, yet it is one the poorly educated find comfortable to buy into, even as they watch their communities shrivel, starve, blow away, drown and die. It's all the fault of the foreigners.
And if on the eve of another climate conference, another climate strike, a great heave of public concern, 20 per cent of TV weather forecasters are still vainly holding out against the tide of global consensus, that we have fucked the atmosphere, fucked the oceans and will, as a consequence, likely die out along with many species, unless very severe action is taken very soon now, what hope is there for the rest?
You don't need a weather man to know which way the wind blows, as the poet sang. Especially one turning a blind eye to the sky.
https://www.opendemocracy.net/en/transformation/society-unravels-future-grabs/?utm_source=Daily+Newsletter&utm_campaign=52a333101a-DAILY_NEWSLETTER_MAILCHIMP&utm_medium=email&utm_term=0_717bc5d86d-52a333101a-408090269
A woman in Providence, Rhode Island, was admitted to hospital feeling faint, after her blood turned blue. The condition, doctors say, was brought on by overmedicating herself with a toothache remedy.
Your Uncle B. wonders idly, what then has been causing Canadian Prime Minister, Justin Trudeau, to turn black at frequent intervals?
The madness of King Donald…
Appointing former State Department lawyer Robert O'Brien to replace John Bolton as National Security Advisor, and mindful of O'Brien's record in negotiating the release of US citizens held abroad, the Washington Post reminds us that: "the president claimed in April that O'Brien had called him the "greatest hostage negotiator in the history of the United States."
The great negotiator, Mr Trump agreed to "medical expenses" of $2 million to get the terminally ill student, Otto Frederick Warmbier shipped home from prison in North Korea, where he'd been held for stealing a poster from his hotel room. Most commentators regarded this as the payment of a ransom, for electoral advantage.

Posing in front of a pile of steel components for his border wall, on which some construction has now begun, Trump informed the assembled hacks that his wall contains special, "very powerful concrete". (MSNBC)
The quality of Mercy is sometimes strained
It's tempting to join some kind of faith group in my old age, as I have no settled religion and no belief in anything much, other than the right to a quiet life interrupted as frequently as possible by classic cuts of modern jazz.
I like the attitude of the Pastafarian church, which holds that genuine religious freedom should include freedom from religion. "Its only dogma is that there is no dogma", says Mike Arthur, an American documentary filmmaker currently focussing on this growing cult of blissful irresponsibility.
I guess if L Ron Hubbard had been born as that much finer and more nuanced writer, the great humanist Kurt Vonnegut, Scientology would be a lot more relaxed, with its irony on show for all to worship, instead of keeping its brainwashed adherents in an iron vise of blinkered corporatism.
Yet Scientology, with all its ludicrous beliefs in non-existent mental energies, is recognized in many places as a genuine religion; while Pastafarians everywhere are struggling to gain recognition; although it has been officially noted in four countries so far.
The exquisite symbolism of the kitchen strainer, or colander, worn symbolically on the head, has not passed my notice. For a start, unlike Christianity it's genuinely holey. Being metal, it can receive signals remotely, while protecting against thrown objects. And worn on the head, too, as a device for rinsing the sludge off canned foodstuffs it suggests brainwashing – yet with the freedom for ideas to spew out. It's an item that brings forth solid nourishment, food for thought naturally, from a broth of hot, watery confusion; making sense of the Cosmos in a nonlinear way.
Just add sauce!
The "ten commandments" of the Church of the Flying Spaghetti Monster are reduced, helpfully, to only eight: "I'd really rather you didn'ts", which is exactly how I speak to people, in a kind of cringing, deferential, frightfully British way, often in heavily accented English, when they piss me off. I'm always afraid of being punched in the face, as my front upper set cost me £3 thousand and could never be replaced if broken.
But if one wants to reduce one's carbonara footprint, this is perhaps not the way forward.
The church, according to a Guardian article (what else?), "was founded in 2005 by Bobby Henderson, at the time a 25-year-old US physics graduate, as a response to Christian fundamentalists demanding the teaching of creationism in Kansas school science classes." His delicious logic being that belief in a universe created by a Flying Spaghetti Monster is no less rational a scientific approach to creation as belief in an Intelligent Designer who makes lots of mistakes.
There's a case before the European Court of Human Rights currently, in which a Dutch member – it's pretty much worldwide – Mienke de Wilde is arguing for the legal right under freedom of religion in her country to be photographed for her driver's license wearing a plastic kitchen strainer on her head, the symbol of her belief in not having to believe anything.
To support her case, she's kept it on in public for the past three years, which at the time of writing appears to be the main stumbling block. Recognition of a religion by the court depends on it being a serious belief. Which it is, only expressed through a haze of tolerant, not to say stoned, good humor and puckish lateral thinking. Which again, is very much me. No?
My only concern about joining the Church of the Flying Spaghetti Monster would be that its dress code offends the balancing right of trypophobes not to be suddenly confronted with the distressing sight of an object pierced with a regular pattern of tiny round holes, which can induce panic in a sufferer.
Rather than turning to dishwashers for salvation, then, maybe I'll apply to San Francisco instead, for membership of the Church of the Blessed John Coltrane.
Anything for a quiet life.
GW: I've seen fire but I've seen even more rain
USA: Flood watches remained in effect Wednesday morning (18 Sept.) across southeastern Texas as Tropical Depression Imelda's heavy rain threatened to cause hazardous flooding and travel disruptions. As of early Wednesday morning, Imelda, which became a short-lived tropical storm on Tuesday before making landfall in Freeport, Texas, and heading for Houston, had produced over 22 inches of rain in places.
"Days of heavy rain fell in parts of South Dakota from 10 to 12 Sept., causing widespread flooding in the state. Meanwhile National Weather Service (NWS) is warning that the rain in South Dakota could result in another wave of flooding downstream along the Missouri River in Iowa and Nebraska." Many all-time river flood-stage records are being broken. "Around 30 people had to be rescued from flood water in Madison, Wisconsin. Homes, roads and bridges were damaged and schools closed in affected areas."(Floodlist)
India: "Over 4,500 people have been evacuated after flooding in the state of Rajasthan. The southern part of the state has experienced torrential rainfall since 13 Sept. Heavy rain in the neighbouring state of Madhya Pradesh, where 45,000 people have been displaced by flooding, has also increased levels of rivers in Rajasthan, in particular the Chambal river. Many homes have been without electricity for days. … Rainfall has been 42% higher than normal for the monsoon season." (Floodlist) Monsoon flooding in India during late July and August killed at least 287 people. (Wunderground)
Spain:  Severe weather has continued since up to half a meter of rain fell over 11 and 12 Sept. Media reports say 6 people have now died and 3,500 evacuated, including 2,000 residents of the town of Santomera in Murcia as a precaution due to a controlled release from a local dam. Roads and schools have been closed as well as Murcia and Almeria airports. Fatalities were reported in Caudete in Albacete province, Almería, La Jámula in Granada and 2 people died in Orihuela. (Floodlist)
Algeria: "2 people have died after more flooding" caused by the same weather system as the floods in Spain. "Torrential rain on 12 Sept. also caused widespread damage in the capital Algiers and parts of Souk Ahras Province. 40 mm of rain reportedly fell in just 40 minutes. The mean total precipitation for September in Algiers is 28.3 mm. It's the third flood event in the country this month." (From Floodlist)
Atlantic: Approaching the Leeward Islands, Tropical Storm Jerry is forecast to intensify to hurricane strength over warmer waters. Hurricane Humberto is now at Cat 3, heading in the direction of Bermuda. In the East Pacific, Tropical Storm Lorena developed on Tuesday and will track dangerously close to Mexico's western coastline by Thursday, 19 Sept. (Accuweather) Hurricane warnings are out.
Antarctic: Paul Beckwith writes: "Since the last week of August, the stratospheric polar vortex first became elongated and then completely destabilized, with some regions warming up abruptly from about -70C to an incredible +13C, causing the high altitude vortex to morph into two and then even three vortices. My understanding is that rapid loss of Antarctic sea ice in some regions and gain in others caused an asymmetry of sea ice around the continent, thus causing breakdown of the vortex."
Earth: Despite the lack of an El Niño, and presumably under the dimming effect of many wildfires, "August 2019 was provisionally the second hottest globally since records began in 1880." Only August 2016 was warmer, say the NOAA and NSA. Figures are not yet in for Japan. "Among global weather stations with a period of record of at least 40 years, 36 set new all-time heat records in August. There were no stations that set all-time cold records." (Wunderground)
Global ocean temperatures during August were the warmest on record. In July, according to Arctic News, the oceans in the northern hemisophere exceeded 1 deg. C above the C20th average – at 1.07C a critical tipping point crossed. Oceans have absorbed over 90% of all global warming. Wunderground says: "It is virtually certain that 2019 will end among the top five warmest years in Earth's history. This means that the six warmest years on record globally since 1880 will be the last six years—2014 through 2019."
"Globally … on the afternoon of September 13, 2019, peak methane levels as high as 2605 ppb were recorded by the MetOp-1 satellite at 586 mb." (Arctic News) (Note: that's nearly 400% of 1750 levels.)
The 2019 tally of billion-dollar weather disasters is 20 as of the end of August. Typhoon Lekima cost China $9.3bn; the Indian monsoon so far, $5.5bn. There have been two more billion dollar weather disasters thus far in September, including Hurricane Dorian, which devastated the Bahamas, for which no figure is yet available (Source: Aon Insurance).
Arctic sea ice extent during August 2019 was the second lowest in the 40-year satellite record, not far behind 2012. (National Snow and Ice Data Center). Ice volume, depending on thickness, is a different matter – it's the lowest ever recorded (Paul Beckwith).
Wales, UK: This is now, believe it or not, the fifth day of almost unbroken, if hazy, wall-to-wall sunshine; although the flowers had a little blessing during the night before last. The temperature in my shady front garden currently at 13.00 is 24 deg. C. (19 Sept.) The daytime high for September in the UK averages 18C. Truly, these are the Fortunate Isles.
Update: Friday, 20 Sept. Climate strike day, the Autumn equinox and another cloudless sunny morning on the west coast. At 09.15, the thermo climbs past 17C. by 13.00 it is 25C. This is very pleasant but slightly unusual. "Season of mists and mellow fruitfulness"? Keats' famous poem is 200 years old this week.
Same again tomorrow, but the forecast is for rain arriving Sunday and even thunderstorms by Monday. Phew! Saved by the bell.
There are 2.9 billion fewer birds in the U.S. and Canada now than 50 years ago — reports the New York Times.
"While some species grew, the majority declined — often by huge numbers — including traditionally abundant birds like robins and sparrows. Habitat loss, pesticides and house cats are among the likely culprits, and experts say the declines are a dire warning about the planet's well-being."