Quote of the minute….
"Saying no to Trump is like saying no to God, and I won't do that."
– American evangelical "Prosperity preacher" and "spiritual advisor to Donald Trump", Paula White. (PS Paula, darling, those fake big eyebrows in black and dyed yellow hair with black roots isn't a good look, although I can see you think Jesus thinks it is.)
TYT's fragrant beauty and Audrey Hepburn lookalike, Ana Kasparian explains, "Prosperity preachers" are high-pressure callers who threaten poor people they will go to hell if they don't give money. Welcome to the USA! (unless you're a journalist. Anyone declaring they're a journalist on entering the US now is grilled about their media content, and if the lowbrow Border guy decides you're "fake news", i.e. not a Trump supporter, they put you on the next plane out. I heard that somewhere.)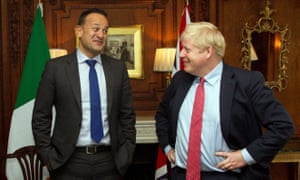 "It's not how long it is, Boris, it's what you do with it that counts."
(Your Uncle B. notices from the above photo, btw, that not only has Johnson's neckwear reached Trumpian proportions and coloration, so have his tiny, pudgy, doll-like hands. Are they related, by any chance?)
Ooh, you can't do that
Boris Johnson's mother (yes, gentle Reader, he has one) has Parkinson's. She has long campaigned with a charity for a return to days when the NHS had specialist nurses who would make home visits. No longer, thanks to the government's austerity program and cuts to the service.
Charlotte Johnson had signed up to a joint letter to the Times from the charity committee, drawing attention to the plight of homebound sufferers. But, "following an intervention from Downing Street", she has been forced to withdraw her name.
Her lovely fornicating cheat and liar son, Johnson has only gone and censored his own mother.
What, are you actually ASHAMED of something at last? You dirty pig. (And do be careful not to be photographed in profile, it makes you look foolish, greedy, weak and ingratiating. Let's not give Nature too much help, eh?)
This stands in stark contrast to the performance of his father, the ebullient Stanley, who appeared at the Extinction Rebellion protests in London this week to give his support.
Boris, whose actual name is Alexander, or Al, he's only Boris to the elderly Express-reading dumbfucks who love his tiresome shtick, and to brain-dead tabloid newspaper editors, criticized the protesters as "unco-operative crusties", alluding to the Corbyn-like appearance of the many environmentally concerned, largely middle-class people blocking the streets.
Stanley the Magnificent got up and spoke. He told the assembled multitude, many of them superglued to the sidewalks and government buildings, daring police to arrest them, that he was delighted to be an unco-operative crusty.
The Guardian has been running all week with a campaign of in-depth investigations into "just what the hell is going on", to quote the Orange One. More people are only now becoming dimly aware, and wondering what to do about the fact that Johnson's improbable rise to power was fuelled in part with American money via the tobacco industry promoting, alt-right Christian, anti-abortion, pro-energy-bidness, anti-regulation, anti-tax, climate-change-denying lobby, (just name any fucking horrible cause you can imagine), Institute for Economic Affairs – the Tufton Street mob – which in turn sponsors the Tory party's internal cabal, the European Research Group, led by that arrogant, languid Pre-Raphaelite throwback and Catholic recusant, Jacob Irish-Mogg.
Fourteen members of Johnson's cabinet have apparently received money from that source. So it's not a great surprise that he's ordered his Big Red Bus conductress, Home Secretary Patel to get the police to bite down harder on the protestors this time. Over a thousand arrests have been made.
Al's entire family have come to detest him, as any sensible human might. His younger brother Jo resigned from his government; his journalist sister Rachel has pointedly joined the Lib-Dems. Christmas at the Johnson's should be interesting.
Clearly Charlotte, his mother, is the only one left at home who is sick enough to bully.
Ooh, you can't do that #'2
A letter from the prime minister's lawyers sent on Monday said that the London assembly's oversight committee had "no right or remit to investigate" his relationship with busty, blonde "businesswoman" and former pole-dancer, Jennifer Arcuri, while he was in office as married* Mayor of London.
Ha ha! Nice try. How very Trumpian. Don't provide an alibi or mitigating evidence, don't bother proving innocence – just challenge the investigator's right to investigate in the first place. Who are you to set yourselves above an important criminal we represent? Let him who is without sin cast the first stone!
Okay, I volunteer.
The committee asked Johnson, who was Mayor of London from 2008 to 2016, to explain why grants and expensive top-tier immigration rights and privileged access to overseas trade trips were awarded to Arcuri, a supposed technology entrepreneur, in fact a 27-year-old student, during his time as mayor. He refused to answer.
"The letter, which was leaked to HuffPost, said the oversight committee "is not and should not be in effect a standards body'" (Guardian)
Not only, but also… "Your application will be reviewed by an organisation that's related to your qualifying field, called a 'designated competent body'". Like, the Royal Society! Or…. TechNation. (Where she got the deal.)
How would the London Assembly's Oversight Committee not have the right to oversee allegations of abuse of public money by the Mayor? Is not the name a clue to the duty?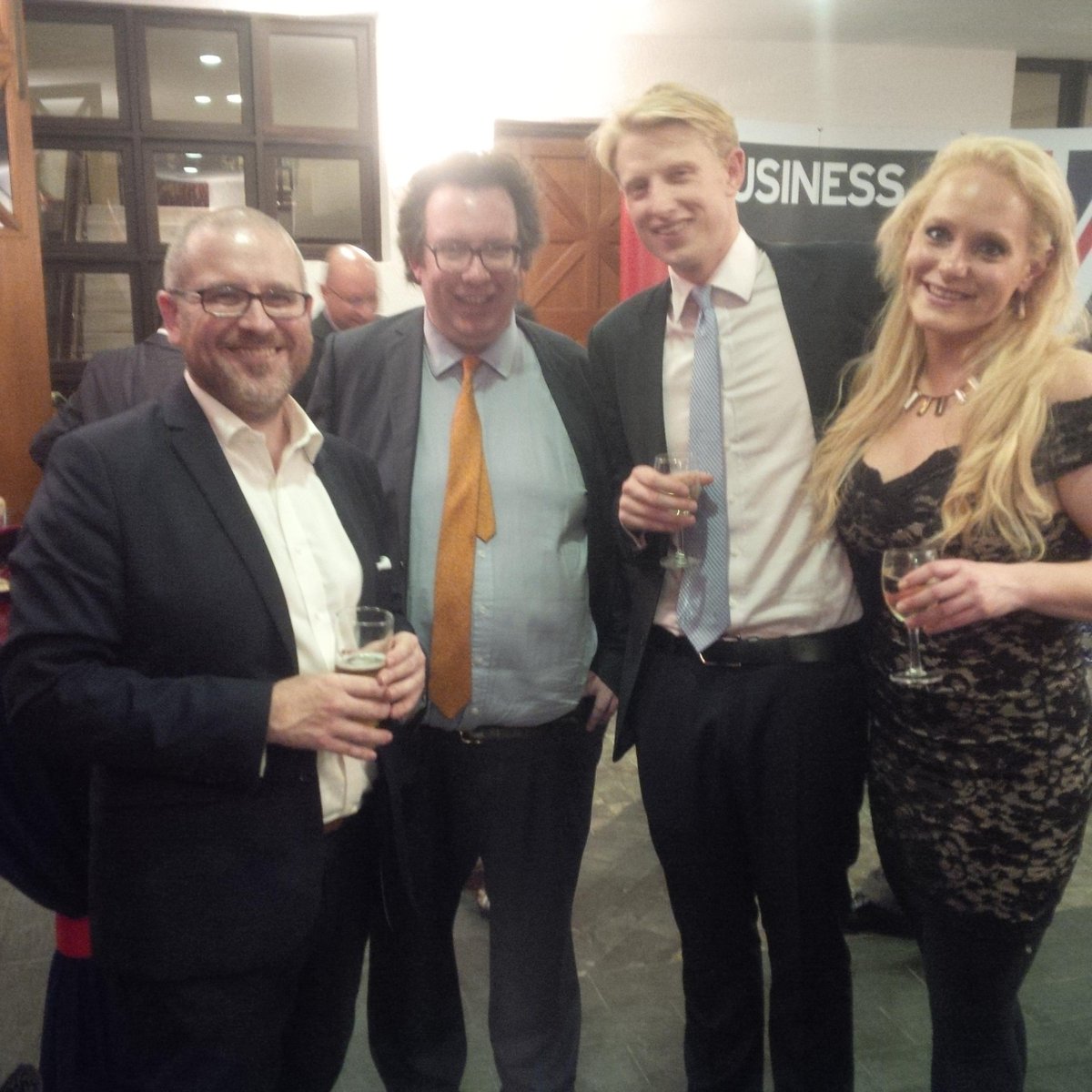 What, would they "oversee" the standards of the Thames at sunset, or merely have responsibility for the feral parakeets in Hyde Park? Or perhaps they might take an interest in a photograph of Arcuri, left, with Johnsons' youngest brother, Max, and the chair of London & Partners, on a trade mission to Kuala Lumpur, to which the American "entrepreneur" had absolutely no right to tag along unless she was fucking the head of the delegation.
What are they there for, to look into how a "friend" of the then-Mayor received £126 thousand in public funding, Tier One immigration visa status and three foreign freebee trips accompanying the priapic Johnson? Or what? Just dazzled, I suppose.
"You can apply for a Tier 1 (Exceptional Talent) visa if you work in a qualifying field and have been endorsed as: a recognised leader (exceptional talent) … How much you pay to apply for a Tier 1 (Exceptional Talent) visa depends on your circumstances." – YouGov.
Given that her business model ran on existing applications of the technology, Ms Arcuri must have had exceptional talent as a leader. Although for what, we wit not. Actually, I'm warming to her. She seems quite naive; kookie, even. Shallow opportunism is not in itself a crime. Not in America, anyway.

I have a feeling that lawyers are, as a species, being driven mad by huge fees, and inhaling enhanced levels of carbon dioxide and methane with their cocaine.
A photographic trail going back eight years has revealed the first moment Arcuri set her wide eyes on Johnson and thought the bumbling waffler was "electrifying".
Obviously she didn't see him in profile. A fat boy, desperately sucking up to the room. No Sir, please don't beat me! I'll give you money! Anything!
The Bogler recalls the moment a lunatic management consultant, indubitably the most ignorant person he has ever met, and that is saying something, first set eyes on the derelict Georgian mansion in the middle of nowhere, in which he was struggling to entertain a few dozen B&B guests a year.
She breathed the fateful words: "Gosh, this would make a great 5-star hotel!" (It wouldn't, as I perfectly well knew, having read the specifications, and it didn't. But so dimwitted, gullible and venal was the owner, that £5 million later she eventually prised me out of my job.)
But the Bogler knows how it is. He is currently lusting after a relatively low-cost, pre-owned Fender "American Deluxe" Stratocaster guitar in tip-top condition, and cursing the day a month ago when he bought a far lesser version, thus interdicting the purchase of a marginally more expensive but very much more convincing item.
*Okay, look, we've all done it. But perhaps not while our wives of 24 years were having radical treatment for ovarian cancer, which there is a medical possibility we gave them.
Respect: To Jane Fonda. She's been arrested again. Climate protest in Washington, obstruction charge. She's 81 and still looks great. You go, gal!

No comment
SterlingPound
I agree (with previous post), as we're having to make do with a couple of WAGs having a spat and there's nothing coming out of No 10 by way of flying crockery, I've given up caring how the unfathomable EU talks are going, or not going, and am following the Trump impeachment with gob agape. (Although living in Wales I'm curious to know where this hard border in the Irish Sea might end up – avoid the M4, anyway.)
But the news that two of Trump's "personal lawyer"'s "business associates" – Russians with US passports – had helped Giuliani to get the US ambassador to Ukraine fired by Trump, set up a scam to smear Trump's opponent, Joe Biden – laundered half a million dollars via a phony energy company in Florida, tried to start-up a skunk farm on the side, put most of the money into Trump's re-election fund, and then we found out that the money came from a multibillionaire Ukrainian gas supply oligarch close to Putin who's in Austria fighting an FBI extradition warrant and hoping to persuade Trump to lift the sanctions on him, and the two "business associates" were pulled by cops off a flight to Vienna… I see there's an interview with John Le Carre elsewhere on the Guardian today, but I doubt he could have made this up and I'm sorry, but it's a lot more exciting than Jennifer Arcuri – although, were she to be somehow involved…..
There's something wrong with The Guardian, I can't quite put my finger on it, but miserable, pathetic little weasels might cover it for now. There is a huge story here they are ignoring because it's foreign and complicated. Alternatively they have a team already on it and don't want me butting in, who knows.
Nothing in my main Comment didn't come from mainstream sources, the BBC and NBC, by the way. I'm just connecting dots, and believe me, you'd need someone from Bletchley Park to do that. I just hope American lawyers are up to the task.
Meanwhile, articles on Trump's – I'm sorry, I'm looking for the appropriate adjective and none will come to mind, that does not involve the passionate invocation of an illegal assault on the White House employing a savagely mutated Ebola virus and an enema nurse – Trump's vile and grotesque betrayal of the US's allies in Syria, purely for financial advantage.
Let's put it like that, because his dumbfucks are as convinced as Johnson's dumbfucks are, that you can just walk away from your honorable commitments without consequence – articles, as I say, that are speaking of ethnic cleansing, as the other demented ideocrat, Erdogan hoovers up nativist votes by threatening to relocate 3.5 million Syrian refugees everywhere – especially in ethnically cleansed northern Syria – if we in the West don't turn a blind eye to his filthy genocide.
Not unlike the one in Armenia, which I can be imprisoned for mentioning.
Lebensraum.
Anti-vaxxers: Pursuant to our Post lecturing a dangerously idiotic US Congresswoman who speaks out against vaccinating children, we should mention that 4 thousand people (ages unknown) have died in a measles outbreak in the Democratic Republic of Congo, where village herbalists perpetuate the superstitious belief that the WHO is trying to poison everyone with their evil Western medicine. That's twice as many deaths as are reported from the outbreak of Ebola there.
GW: forming like a distant thundercloud
Japan: Honshu island was going into lockdown mode today, Friday 11 Oct. as 800-mile-wide Cat 4 supertyphoon Hagibis approached the Tokyo region with 144 mph peak winds. Bullet train services were being cancelled, supermarkets and theme parks closed. Car production at Toyota plants has been suspended. Qualifying for Sunday's Japanese Grand Prix was postponed and two World Rugby matches cancelled. People are being advised to prepare for several days without electricity or running water, and to tape up their windows as the worst typhoon for 60 years is anticipated.
Japan Times reports, residents in Chiba are still recovering from the havoc wrought by Typhoon Faxai a month ago, and emergency supplies there have not yet been replenished. A farmer is quoted: "Things are so severely damaged already we really can't do anything more." Record rainfall is forecast, with potential flooding and landslides. 3 of the top 10 most damaging Japanese typhoons have occurred since 2018.
Update Sunday 13 Oct: Japan Times reports: "Hagibis, the 19th named storm of the season, tore through Japan's main island of Honshu on Saturday and early Sunday packing winds of up to 144 kph at landfall, killing 33 and leaving 19 unaccounted for as of Sunday afternoon, according to Kyodo News. NHK reported 166 people were injured.
"Cities and towns across the country — including in Nagano, Niigata, Miyagi, Fukushima, Ibaraki, Kanagawa and Saitama prefectures — were inundated by flood waters after levees failed in the face of record rainfall,forcing many people to abandon submerged homes. The damage could worsen in the coming days as the water levels may rise along flooded rivers."
Ivory Coast: At least 2 people have died and 1 is still missing after heavy rain and flash flooding on 5 Oct. in the capital, Abidjan. 1 person died after flooding caused a building to collapse. Another person is still missing after a vehicle was swept away by flood waters. Some areas recorded more than 120mm of rain. Roads were severely damaged, causing major traffic disruption. (Floodlist)
Honduras: Sudden flash floods in western Honduras damaged around 50 homes in Copán Department earlier this week, forcing around 200 people to evacuate. Heavy rain in the north of the country over the last few days has caused flash flooding in Tocoa, Colón Department, where military personnel have evacuated residents in affected areas. (Floodlist)
USA: "A fast-moving wildfire jumped into neighborhoods in Los Angeles overnight forcing evacuations, destroying homes and closing two freeways and an interstate. It was one of two deadly fires burning Friday in Southern California. At least 3 deaths were being blamed on the fires.
By later Friday afternoon, the Saddlewood fire had spread to about 12 square miles in the northern foothills of the San Fernando Valley and was only 13% contained. The Los Angeles Fire Department deemed the fire a "Major Emergency," the highest classification there is for a fire emergency. (Wunderground)
A slow-moving coastal storm with 65 mph winds centered about 200 miles southeast of southeast Massachusetts transitioned into Subtropical Storm Melissa at 11 am EDT Friday. Moderate coastal flooding is expected along the Atlantic coast from Virginia to western Long Island (Wunderground)
Weather buffs were dancing in the streets on Thursday when a rare type of storm known as "thundersnow" made an appearance over Nevada. "It happens when cold air passes over (relatively) warm water and produces convective snowfall" says Severe-weather.eu. You get thunder and lightning, but instead of rain it's snowing.
Severe-weather.eu. also reports: While the southern half of Europe is in for a period of very warm weather: "temperatures will be well above average for mid-October, with some places pushing into low to mid-20s through into next week", another huge zone of intensely cold Arctic air has descended, records tumbling again, across much of the northwestern USA and Canada. "Some locations went from T-shirt weather to snow in a matter of hours!" Parts of the Dakotas may see 3 feet.
"Rapid City, South Dakota, experienced a drastic change in conditions, going from a high of near 80 F on Tuesday to heavy snowfall early Thursday, with temperatures plunging into the mid-20s F." (Accuweather)
Tunnel approaching…
Methane: Recent field data gathered by an expedition led by Tomsk University's Arctic methane expert Igor Semiletov "report stunning methane levels 9x higher than global averages." They found one place where the sea off Siberia was "boiling" with a concentrated methane plume erupting from the shallow seabed. (Paul Beckwith, citing Global News) "No-one has ever recorded anything like this before", Semiletov warned. (Similar observations have been made in permafrost karst lakes onland in Alaska. GW.)
Earth: "This September was the warmest September ever recorded, continuing a streak of months with above-average temperatures, new data has found. Last month was 0.57 degrees Celsius warmer than the average for September from 1981 to 2010," according to new data released Friday by the EU's Copernicus Climate Change Service. (Global News)
You would have to be 45 years old to have ever known a month that was colder than the same month the previous year. (Guardian Australia contributor)