World of Stupid:
"…Obama had somebody that kept the rates very low. I had somebody that raised the rates very rapidly. Too much. He made a mistake. That's been proven. And yet my economy is phenomenal."
– er… Donald Trump, of course, denying that he has several times talked about firing Jerome Powell, the head of the Federal Reserve bank, for mistakenly presiding over Trump's phenomenal economy.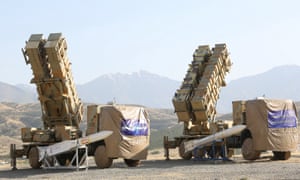 Amazon displays its new Primed, next-minute delivery service.
"Is this Nick Cotton character from the BBC's East Enders soap, the morally bankrupt, sexually incontinent, lying reprobate – an obvious security risk, incidentally – about to become our next Prime Minister? This fucking country should hang its head in shame."
Johnson's Victorian values
Police initially denied the story, but then admitted to journalists, they were called to the scene of a violent domestic "altercation" by alarmed neighbours in the early hours of 21 June but left after no complaint was made and assurances were given of the woman's safety.
"The neighbours said they recorded the altercation from inside their flat out of concern for (his much younger girlfriend, Carrie) Symonds. On the recording, heard by the Guardian, Johnson can be heard refusing to leave the flat and telling Symonds to "get off my fucking laptop" before there is a loud crashing noise.
"Symonds is heard saying Johnson had ruined a sofa with red wine: "You just don't care for anything because you're spoilt. You have no care for money or anything." The neighbour said: "There was a smashing sound of what sounded like plates. There were a couple of very loud screams that I'm certain were Carrie and she was shouting to 'get out' a lot. She was saying 'get (off me…) get out of my flat' and he was saying no.* And then there was silence…."
(*A criminal offence.)
Johnson, 54, who earns over a quarter of a million pounds a year from writing a crapulous weekly column in The Telegraph, did the dirty once too often on Marina, his long-suffering barrister wife and mother of at least four of his kids, after a turbulent marriage, rendering himself temporarily homeless, and moved in on Carrie Symonds, 31, a vivacious Tory party spin doctor. In recent weeks, reported The Guardian, the "couple" have been sharing a flat in a converted Victorian house in Camberwell. "It has been reported that they intend to move into Downing Street together if he is elected leader."
I'll bet. Will he have paid his numerous unpaid parking tickets by then?
I have been unable to find a single report this morning that does not refer to Ms Symonds' flat, where Johnson has been sofa-surfing since being booted out by his wife, as "Boris Johnson's home". If that were true, refusing to desist from a violent assault and leaving when requested would probably not amount to the criminal offence Johnson would have committed if Ms Symonds had decided – or felt free – to press charges.
But it is not true. It is, legally, her home. She has a right to evict him. This was not "a row", I know what rows are like, my parents indulged in enough of them when I was very young, plates and all. It was not an "altercation", a "barney", a "bundle" or a "tiff". "Get off me… get out, get out of my flat" is not a fucking tiff, not at 2 a.m.
And to this hour, not one of The Guardian's formidable battery of feminist columnistas has seen fit – or been allowed – to comment.* Thus are drunken and feckless domestic abusers enabled.
The Guardian's Marina Hyde commented wryly – before the news that the superficially charming, overentitled, slightly disgraced ex-Foreign Minister is a domestic abuser came out – that no-one actually knows how many children our next Prime Minister has sired.
Why will no-one call this out for what it is?
Is this Nick Cotton character from the BBC's East Enders soap, the morally bankrupt, sexually incontinent, lying reprobate – an obvious security risk, incidentally – about to become our next Prime Minister? This fucking country should hang its head in shame.
But there will be those who go on defending him. Oh, they will say, he's just being Boris.
Yes, quite.
Tory men, eh? The incident follows another in which bulging-eyed, puce-faced patrician MP, Mark Field, also 54, was filmed grabbing a young woman by the neck, slamming her into a pillar and then hustling her out of the dining hall at the Mansion House, after she had taken part in a peaceful protest organised by Greenpeace to alert the country's hogswilling financial elite to the climate crisis.
His excuse? He feared she might be armed! No suggestion he was awash with Treasury claret. Quite rightly, he has been suspended from his minor Foreign Office ministerial job while police investigate. Nothing whatever will come of it, of course. These squirearchical public-school bullies are the masters of the universe whom empire-fantasizing Leave dimwits and Tory wives crave to put in authority.
They are the ugly, abusive, patronizing, autocratic, self-serving elites – the gammon-faced men of power – who rule the country as they rule the home and the little woman, and are planning to profit from dragging us out of the EU without a deal, breaking up our remaining public institutions to enable themselves and their pals to derive "value" from them; just as they will benefit from deregulation and the ultimate rape of the environment.
But not just in this country.
"When they reached the dressing rooms, she said Trump shoved her against the wall, pulled down her tights and "forcing his fingers around my private area, thrusts his penis halfway — or completely, I'm not certain — inside me." New York magazine confirmed that Carroll told two friends about the incident after it happened."
Journalist and Elle advice columnist E Jean Carroll recounts an incident more than two decades ago in which Donald Trump, then a failing playboy real-estate executive living on Daddy's money, allegedly assaulted her in a dressing room of the Bergdorf Goodman department store. The White House's predictable reaction? "She's making it up to discredit the president. Why did she not report it at the time? And look, she's got a book out!"
A familiar theme taken up by dozens of useless little Trump-enabling scrotes and other illiterate, piss-stained-sofa-dwelling mouth-breathers in comments on the magazine's website.
Do you know what Trump does to women who report his attempted rapes, little trolls? Of course you don't. Carroll is one of around 20 women who have confirmed what Trump once boasted, that he just grabs any woman he wants, whenever he wants, and starts in on them because he's famous and they love it.
You see, he has ADMITTED on tape that he does this. There have been actual witnesses to his behind-the-scenes behavior on his tacky TV show, at his rigged "beauty" contests. His verified lie count while in office is even now as I write passing 10,800, but still, no, it's the women who are lying, always.
And all of them coming forward to report the assaults have been threatened by his thuggish fixers with multi-million-dollar life- and career-wrecking lawsuits and worse, beatings, death threats, threats to their families – meeting a barrage of vile abuse from his worshipful dumbfucks. Just look what he did to Dr Blasey Ford, to get his pet dog Kavanaugh into the Supreme Court.
Enough with the lies. His atrocious presidency has to end, now. He is not a figure of fun, but of slimy menace. He is not innocent of the dozens of crimes he is accused of committing, not any of them. He even boasts like a 1920s Chicago mobster about his inviolability: one of the Untouchables; the law in his pocket.
He needs to join his pal Manafort in Ryker's Island. Get him on a charge of wearing absurdly long ties. Anything.
*Sunday brings a matronly rebuke and some concern from Polly Toynbee. "A loose cannon" is not, in my view, a domestic abuser, or a threat to the security of the nation – as domestic abusers fired from the Trump regime are regarded, hence the firings. But she's right in saying, the Brexit fanatics on the right of the disintegrating Tory party don't care what pile of human dog-crap they elect as long as he restores the British empire and the Voice of the Thatcher is once again heard in the land.

"The government went to federal court this week to argue that it shouldn't be required to give detained migrant children toothbrushes, soap, towels, showers or even half a night's sleep inside Border Patrol detention facilities." – US judges, appalled by descriptions of children made to sleep in cages on concrete floors, under only an aluminum sheet, rejected the argument. (TYT)
Making a difference
20 June: The Bank of England has warned that economic growth in Britain could grind to a halt during the second quarter amid mounting risks to the economy from a no-deal Brexit. Sounding the alarm as its nine-member monetary policy committee (MPC) voted unanimously to leave interest rates on hold at 0.75%, the central bank said the lack of resolution was weighing on growth.
11 June: Deputy governor, Ben Broadbent, … backed comments made by the Bank's chief economist, Andy Haldane … (that) the time was nearing for a rate rise to nip inflation pressure in the bud, while (another MPC member) Saunders said Brexit uncertainty was not a reason to delay rate rises. (Guardian)
Does anyone in authority know what the fuck they are talking about any longer? Or must we assume that the difference between 11 and 20 June, is called Boris Watermelon Piccaninny, etc. Johnson?
Johnson: There's more than one? God help us.
(This item will be moved shortly to the next issue of The Pumpkin. Thank you.)
"Oklahoma's attorney general, Mike Hunter, is suing Johnson & Johnson for billions of dollars for its alleged part in driving addiction and overdoses in his state in the first full trial of a drug maker over the opioid epidemic.
"…the company has struggled to explain marketing strategies its accusers say dangerously misrepresented the risk of opioid addiction to doctors, manipulated medical research, and helped drive an epidemic that has claimed 400,000 lives over the past two decades." (Observer, 23 June)
Spammers, Likers etc. of this, muh bogl will recall that we have been somewhat critical recently of remarks made by the US ambassador to the Court of St James in London, Mr Robert Wood "Woody" Johnson.*
Mr Johnson, a billionaire scion of the New Jersey-based Johnson & Johnson baby-powder dynasty, there's always money to be made in bare bottoms, is on record as saying he expects the UK to accept inferior US regulatory standards, such as any still exist after two and a half years of Trump's well-funded rollbacks, should we need to do an emergency trade deal in the wake of a not very workable Brexit.
In addition to its alleged role in the lethal epidemic of addiction to powerful painkillers, Johnson & Johnson also faces some 12 THOUSAND individual lawsuits throughout the USA, alleging that their famous baby powder has caused childhood cancers owing to talc ( a crushed volcanic rock) being a suspected carcinogen; and to the product's being possibly cut with asbestos dust. J&J has already been ordered to pay out billions of dollars in compensation.
The company, which has denied all the accusations, claiming it has only a very small market share in Oklahoma (and therefore caused not very many deaths? Ed.), has been accused by doctors and expert witnesses of instituting a campaign of false-front "research" organizations and hiring PR agencies to gloss over the addictive properties and side-effects of opioid painkillers – Johnson owns several poppy-cultivating farms in Australia – of tampering with or selectively understating research results and using high-pressure sales tactics on GPs, providing them with false safety assurances to increase prescribing.
It should be mentioned here perhaps that Johnson& Johnson is not the only huge US Pharma corporation engaged in this filthy business. Other, similar entities are available, coming soon to a pharmacy near you.
Another report last week described how desperate Americans are travelling in convoy across the Canadian border to buy vital medication such as insulin for diabetics at prices up to ten times lower than those charged in the USA, despite Trump's evil lies, endlessly repeated to his Nuremburg-style dumbfuck rallies, that he has already brought pharma prices down and will shortly be introducing a beautiful healthcare plan for all to replace the terrible Obamacare – something he falsely promised to do on his first day in office, what seems like a century ago.
Welcome to the NHS three years from now, Brexit dolts.
http://www.theguardian.com/us-news/2019/jun/22/johnson-and-johnson-opioids-crisis-lawsuit-latest-trial
*The words "woody" and "Johnson" are American slang for, respectively, an erection and a penis. Nevertheless they are genuinely this bloke's names.

Seen paper
"The rules governing exam security are detailed and rigorous. Papers are kept in sealed packets and delivered by courier to exam centres where they have to be signed for, with the date and time of receipt recorded. They then have to be immediately locked in a secure room solely assigned to exams, ideally without windows and on an upper floor."
So says the Observer today, reporting on how police are looking into the leak online of a page of this year's GCSE Religious Studies paper; following last week's story about the leak of Edexcel's A-Level Statistics math paper.
Ha ha ha! As I bogled just the other day, I work from time to time in a university. We frequently find the wrong exam papers among those we hand out – not in any way sealed or locked in windowless upstairs rooms. Papers not due for distribution until the next day, even the next week.
I'm obviously missing a potential revenue stream.
How many lives is your job worth?
How many people would you be willing to kill, if it meant you had a job? Given, that is, that it might not be the only job you can get or know how to do, but it's the only one you've got?
Five? 10? 50? 298? What's the price of your job, measured in human lives?
It seems these tradeoffs are increasingly a part of the realpolitik of our global economy.
You might say, well, my family has to eat. True, but so do the families of the people you would happily rather see die, than you get on your bike and look for another job. Never mind, you don't actually have to care about them, they're strangers. Quite a few were foreigners. Anyway, they're already dead. And you're not.
There's the 93-year-old Prime Minister of Malaysia. He's almost dead, but sadly not quite. A pretty rackety old character, always was, he's just got his old job back because his predecessor is up on charges related to the embezzlement of a $4.5 billion dollar sovereign wealth fund. These politicians, eh? What are they like.
And when confronted after two years with the painstakingly investigated evidence of Russian collusion in the shooting down of one of your country's commercial passenger aircraft with a Russian ground-to-air missile fired by a loose combatant in a local insurgency on the ground, Mr Racketeer – sorry, Makateer – given the rock-solid evidence, what is your response?
Stuff and nonsense! There's no evidence our plane was shot down by a reckless Ukrainian idiot using a Russian missile, it's just made up. Typical of the UN to blame Russia for everything.
298 corpses, including many children and some Newcastle United fans, groan and turn over in their eternal sleep.
Meanwhile, it's being suggested that Mr Racket… sorry, Makateer, might be anxious about a trade deal. You see, his country has invested lots in cutting down all its pristine forests to plant more palms for their oil, but the UN doesn't like that on environmental grounds and wants to ban at least some of the trade, so you did a deal with Russia, didn't you.
So much death and devastation. Humans, trees – which in turn means more dead humans. But it keeps the money rolling in. And what's your cut of that, Mr Rac… sorry, Makateer, you decrepit old fuck?
But why stop there?
"Donald Trump has dismissed a United Nations request for the FBI to investigate the murder of the dissident journalist Jamal Khashoggi, suggesting it would jeopardise American weapons sales to Saudi Arabia."
Well, let's discount my colleague, The Pumpkin's theory that Trump is defending Mohammed bin-Salman because it was his son-in-law, Jared Kushner, who leaked top-security CIA files on dissidents to his Saudi pal in exchange for his co-operation in shaking down the Qatari government to bail out a failed property deal. It's just too… well, out there.
Let's take him at face value.
Somehow, Trump has got it into whatever organic matter still sits like a blob of melted icecream in a tragically small puddle at the bottom of that pouting orange cranium that he has done $400 million worth of arms deals with Saudi Barbaria, that will be at risk if he dares to criticize the Crown Prince, who has presided over a devastating war against neighbouring Yemen.
Of course it won't, but that's what he says he thinks.
The true figure is actually $14 billion, and that's not contracts, it's just letters of intent. But as long as American jobs possibly might depend on doing bidness with one of the most foul, corrupt and repressive families on the planet, and it's coming up election year, let the slaughter begin.
And here we are in Britain, also depending for the sake of the entire nation on selling training jets (who are they kidding? Ed.) and first-aid kits or whatever to the Barbarians, who have shown that despite all these beautiful, shiny weapons we sell them, they're not actually all that good at defeating a few rebel tribesmen trying to overthrow a corrupt regime, and find it easier to target civilian women and children, schools and hospitals instead.
Trade deals are more vital than ever, now the government is so completely committed to destroying tens of thousands of jobs by leaving the most successful trading alliance since – I don't know, the Hanseatic League? and doing dozens of ad hoc deals under less favorable WTO rules with rapacious countries who can see us coming a mile away.
So no, say many mutton-faced Tories, many gammon-faces, many bloviating blowhards from the hang-em, flog-em shires, many throttlers and abusers of women, no, we're not going to take the slightest notice of this pansy High Court ruling that we're breaking many laws by flogging this stuff to our murderous little oil-rich pals in the desert kingdom we created, our pet sponsors of terrorism.
Not as long as they keep spending.
A hundred thousand Yemenis, 298 Dutch, Australian, British, Malaysian airline passengers, who gives a fuck? They're expendable. I've got my cosy job making things that can kill even more people than that, fuck 'em.
Pink mist.
GW: Every cloud has a shiny lining

USA: And on and on it goes…  Gusty winds downed trees and power lines in parts of Georgia and South Carolina overnight into early Saturday (22 June). Heavy rainfall of up to 4-in. prompted mandatory evacuation of some residences in Peabody, Kansas. Severe storms and locally heavy rain will be a threat on multiple days this week, including flooding in areas where the ground is already saturated from recent heavy rain. (Weather Channel) The Mississippi river is likely to return to its 40-foot major flood stage, alerts for the Missouri and Arkansas rivers remain in place. A woman was found dead amid flooding in eastern Oklahoma , Sunday. A flash flood emergency was declared in southwestern Missouri.
There's been fresh snowfall in the Rockies, with up to 10 inches forecast. (Accuweather)
India: Pre-monsoon thunderstorms have killed 14 people in Rajasthan, when a tent collapsed at a fair. Temperatures over the weekend remaind in the 40sC, 104F, and after a slightly cooler few days are expected to rise again later in the week. The belated arrival of a weaker than usual monsoon in the south has brought some relief to Chennai, the city that has run out of water.
Hungary: Thunderstorms caused wind damage and flash floods from 19 June, with several people rescued and city streets inundated. National Meteorological Service reported record rainfall in some areas. 117.8 mm of rain fell in 24 hours in Fonyód on the shore of Lake Balaton in western Hungary. More severe storms are forecast as the North African heat plume begins to build across central Europe.
Switzerland: "Flash flooding caused major damage in Val-de-Ruz district of Neuchâtel Canton on 22 June. The villages of Villiers and Dombresson were the worst hit, with some areas under flood water 1 metre deep. Photos of the floods showed cars dragged along roads that had been ripped up by flood water. Roads have been closed and some homes evacuated." (Floodlist)
France: And as the North African heat plume edges northwards, "Health minister, Agnès Buzyn, warned local authorities, hospitals and retirement homes to be on high alert, noting that last summer's heatwave resulted in 1,500 more deaths than normal in July and August. The mayor of Paris, Anne Hidalgo, activated a level-three (out of 4) heatwave action plan on Sunday." (France24) Expectations have been rowed back a little since last week's alarming forecasts of 45C-plus reminiscent of 2003, when 15 thousand people died, but the high 30s – low 40s are still possible in places by Thursday.
Paris' action plan is not without humor. Among the recommendations for staying cool at 35C: "Find a seat in a library or a museum with good air conditioning. Bring a book and stay as long as you can until they kick you out. … Go to your local supermarket and spend a couple of hours near the freezers deciding what frozen peas are best."
Sky: Evenings around an hour after sunset and mornings before sunrise, look out for shiny lights in the sky. No, not the aurora…. Aparently we're in for a rare summer of "noctilucent" clouds that form at very high altitude, typically 70 kilometers, where they catch the sunlight from the day side of the planet and glow intriguingly. Some witnesses say they're bright enough to read by. Severe-weather.eu reports, the clouds are being seen over a wider area of the northern hemisphere and cover more of the sky than ever previously recorded. Don't ask me why, it's dull and raining outside.
(Actually I have a theory and it's to do with stratospheric warming holding more water vapor. I say "to do with", that's as far as I've got, sorry.)
Tunnel approaching…
Yellowstone: Steamboat geyser, biggest in the park, erupted on cue, 21 June, for the 23rd time this year, on course for another record. Frequency has shortened to three days. Normally 2 or 3 times a year. Otherwise more quakes, ground uplift, hamonic tremors – rising water temperature – gas escapes have killed a number of squirrels. (Mary Greeley)