Election Special….
I'm sorry, I just can't.
Postscriptum; except to add, 18 Dec., from a fascinating Guardian piece asking what caused the collapse of the hugely well supported "People's Vote" second referendum movement, which the author blames squarely on Swinson for her hubris enabling Johnson to call a snap election on his own terms: "It's over".
"Pro-Brexit parties – the Conservatives, the Brexit party, the DUP and the rump of Ukip – secured 46.5% of the vote; those advocating a second referendum, like Labour, or those wanting to revoke the result of the first one, the Lib Dems, ended up with 52.2%."
Thus History blunders into blind alleyways, goaded by rascals, into the clutches of muggers..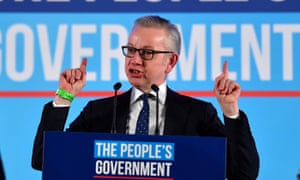 "All together now!"
QotW
"The British state is a world centre for money and reputation laundering, cripplingly centralised, an outpost of a fading imperial ruling class. It's a barely democratic weevil-ridden mess used largely to protect wealth for oligarchs. People are right to hate it." – Adam Ramsey, Open Democracy
Returning from an innocent week singing jazz in France last year, I lugged my bag through the labyrinth of passport checks, immigration and customs controls, down forbiddingly stark and overlit corridors, under the accusing glare of little knots of bored Border Force goons in their black uniforms, and observed to the guy behind me how much I hated coming back to what this country has become.
He looked at me with an expression of outrage and demanded to know why I stayed, then?
Good question. I was born here. I'm 70. I have a prostate the size of a football and I'm waiting for more eye surgery. Much as I admire other European countries' health services, I wouldn't qualify. I tried to leave years ago, but couldn't sell my house. Otherwise I have no money.
Everyone I know, or like, occasionally work with and maybe even sort-of love is here. There would be no support network for me abroad – my only partners are Hunzi and Cats. The temptation to punch this little crypto-fascist britweasel in the face was strong. But you never know who is going to testify against you at the hearings.
How many other countries threaten their visitors and returning residents with "Force"?
(Photo Murdo McLeod/Guardian, with apologies)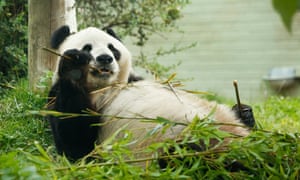 "What do you mean, I stole a reporter's phone?"
"A disabled woman has been awarded £5,000 in an out-of-court settlement after being called a "lying bitch" by a welfare official in formal legal papers after challenging a decision to cut her disability benefits." – Guardian
Patience, the least useful virtue
What's so mean about means-tested benefits is that the outcome is not dependent on how much or how little money you may be earning in the near future; or how much tax you might have paid – or what your immediate needs may be.
Assessing whether or not you deserve support is entirely a matter of what you earned in the recent past. That may be pretty irrelevant, given that you have just lost your eyesight – or enough of it to guarantee that you can't earn anything for a while – maybe forever.
No, somebody paid you money six months ago, so you obviously don't need any more now.
It may take the State weeks or months to make up its mind, once every last vestige of financial "evidence" of absolutely nothing has been squeezed out of you and your compost-drawer of unopened bank statements is turned over. By which time, your "nothing to see here" has become a great big black hole of debt.
It's all gone; but the State is not interested in how much your life costs you to run, its only concern is to absolutely minimize, to the nearest penny or less, how much it needs grudgingly to grant you to ensure the most basic level of survival, provided you do nothing else but report in regularly.
To ensure the minimum of embarrassing headlines in the filthy scumbag tabloid press, braying that the State has gone soft on loafers.
Dare to work for one hour, and presto! You're off the register. Go back to square one. Be unable to attend an interview and there are savage sanctions. The hell with your kids. Receive your final month's salary in lieu of notice, and your unemployment benefit can't start until the end of the following month, and will be paid a month in arrears, leaving you with nothing.
How does that get you back into work? It's deliberate cruelty. (The "lying bitch" has a degenerative heart and lung condition.)
Which is why I was mildly excited to read about a town in America where the local administration is experimenting with a policy of paying every resident adult $500 a month, regardless of employment status, income or savings, as a basic, regular "floor" level support for all.
My Gard, but ain't that…. Carmynism? Have the Rooskies taken over*?
The usual heehaw this idea gets from the donkey sanctuary, about lazy undeserving people sitting back and doing nothing, a burden on the State, enjoying the life of Reilly while capitalists slave, can hardly be said to apply to a grant of five C's a month, no-one can retire on that. Plus, taxpayers get the money too, so they can't complain either.
And it's working. People trapped in basic income poverty have been able to use the money any way they need to – mostly it's going to help them find better-paying jobs, to pay for a course or a medical bill, to get out of a shithole and rent a better place, to ensure themselves a square meal once a day, to buy the kids some school shoes or a little present at Christmas.
Every boat is lifted, along with folks' self-esteem. Local shops benefit. Capitalists benefit. And they're all incentivized to work more. (What selfrighteous middle-class salarymen forget is, it costs money to get and hold a job.)
Okay, so I live mostly on the State pension. I get paid not to work, although I might like to. It's money I paid in for 33 years, so they tell me, but it hasn't made me lazy. I do this and that, as much as I can, stay interested. But look, here's my terrible kitchen cooker, the oven no longer working. Where'll I find £700 to get a new one fitted before Christmas? Oh, right, the savings I've been using to top up the pension.
I doubt, for instance, that the State where I live has any interest in making my life more bearable by helping me to acquire an expensive new gas cooker – or to help keep The Boglington Post afloat. But it's turning out to be one of those months.
The keyboard of this, muh li'l laptop, on which your Post is created, has over the past few days started playing up. Some letters are not co-operating and make no impression when struck, until struck two or three times more with increasing ferocity. The left-hand shift key no longer shifts several of the letters in normal typing mode into caps, requiring the thunderous downforce of a Paderewski assaulting Chopin.
This is new, and concerning. A £900 laptop should not be doing this, merely because it's a few months out of warranty. It's an Asus ZenBook, by the way, just in case you were thinking about getting one (it has several other annoying faults). I can't get another one, I just walked into town and checked my balances with the bank. That's a bit Zen too. Where'd it all go?
Odd it is, that I'm always amused by my own failings, sudden blindness for instance, which my old Headmaster warned me would happen, and yet so utterly infuriated by inanimate objects.
Take this printer (I wish you would.) A Canon MG5750, in case you plan to avoid buying one. It's a few months old, but gets infrequent use. I've just brought my great clunking fist down on it in fury, after taking seven goes to get it even once to fulfil its basic function, of producing half a page of printed text.
For there is nothing else one can do, no jiggling or shoving things around, no slamming of lids with curses and imprecations, no switching it off and on again, to persuade it that that pile of white stuff in the tray IS actually paper, and no, it DOESN'T NEED any more.
Once a machine has gained a conviction that things are so, like a persistent Jehovah's Witness on the doorstep, like Grandad who's decided you're his old pal Chalky, like a Republican arguing Trump did nothing wrong, there's nothing on earth you can do to convince it otherwise.
In such circumstances violence may be futile, but patience is surely the least useful virtue.
A bit of extra cash helps.
Which is why I was so astonished to learn that there is one relatively generous benefit that isn't means-tested, it's not dependent on your circumstances or your condition, there's no medical and no-one ever asks you what you've done with the money. It's called Attendance Allowance, and you only need to have a disability requiring any kind of support to qualify for it.
There. Who knew? My application's in the post! Lying bitch….
*Maddow reports, the Washington Post has a story that one of the phone calls White House lawyers have locked away in a top security server was from Trump to Putin, asking him what he thought the US policy should be on North Korea. So, yes, they have. And without a shot being fired. More maybe in the next issue of The Pumpkin.

Eagle v. Octopus: Which would you save?
(Canadian conservation workers had to rescue a drowning eagle from the clutches of an angry octopus it was rashly trying to catch for supper. Both survived the encounter, just.)
Oh dear, I've gone and accidentally deleted a spam ad on my Google email, offering me "beautiful women in search of older men."
It's a sign of the times.
That election – a pathologist considers
The C19th century critic and polymath, John Ruskin scorned the tendency of the Romantic poets to attribute human emotions to natural phenomena, as the "Pathetic fallacy". The meaning of pathetic has altered considerably since, to become a pejorative word for  useless or feeble, even pitiable, deriving from the Greek "pathos". In Ruskin's time it had more in common with sympathy, empathy, psychopathy and so on; implying spiritual connection.
Be that as it may, I think he may have been a little too hasty with the scorn bucket, given the obvious link between the recent election and the severe gales by which this part of the world has been buffeted over the past week. Last night was pretty gusty, and as we were swept along or temporarily blown backwards on our walk this morning all the dogs in the park had a wild glint in their eye, with much attendant mischief.
Whether to describe the gales pathetically as the "winds of Change" blowing through the political landscape, or as Nature's attempt to push us closer to Europe – or just, frankly, to get rid of us – I can't decide. I suppose it depends on your political point of view.
But if the Lib-Dems folding on the issue of university tuition fees came close to blowing them away after 2010, I sincerely hope this catastrophe they've selfishly inflicted on us all is a fucking tornado that whirls their ass away up into the sky, over the fucking rainbow, so that we never see or hear of them again.
And good riddance to Swinson, that product of Aardman Animations, who lost her seat. I wish it had been more.
They were just fucking… pathetic.
GW: rain, rain, go away
Peru: homes, bridges and other infrastructure have been lost during heavy rainstorms since 6 Dec. Hundreds of people have been evacuated as rivers burst their banks.
Trinidad and Tobago: schools have been closed and roads blocked due to flooding after days of heavy rain. Coastal flooding has been made worse by spring tides. Heavy rainfall in south east Ecuador has caused flooding and landslides, with 1 fatality reported.
Maldives: streets in the capital, Malé, have been flooded after 80 mm of rain fell in 24 hours. More severe weather is forecast.
Australia: a change from 40 deg. heat and raging bushfires, a severe storm has battered part of Queensland. The Bureau of Meteorology reported rainfall rates of 120mm per hour. Cars were left submerged after streets in Southport flooded. Large hail damaged buildings and over 8 thousand homes were without power (Accuweather). Queensland Fire and Emergency responded to dozens of requests for assistance.
(All the above: from Floodlist)
"Thousands of properties have been saved from a bushfire burning out-of-control north of Perth in Western Australia but lives and homes remain under threat. The fire has destroyed nearly 12,000 hectares, with about 400 firefighters battling to bring it under control ahead of another day of scorching temperatures. Heat records were expected to be broken in Perth on Sunday (15 Dec.) as the city braced for a third-consecutive 40C day." (Australian AP, in Guardian)
USA: "A cross-country storm" is set to bring up to a foot of snow "along a stretch of about 2,000 miles "from the Colorado Rockies to Maine. The (early season) storm will follow on the heels of a drenching rainstorm in the East." 10-ft waves have demolished a famous ancient rock-stack, a tourist attraction on the shore of Lake Superior. (Accuweather)
In a Post an hour ago (14 Dec.), climate vlogger and garrulous old billygoat, Sam Mitchell (The Collapse Chronicles) mentions, he's in Texas where the mercury is approaching a wintry 80F, 27C.
Zimbabwe: in a recent Post we brought to your attention, the drying-up of the Victoria Falls, on the Zambezi river. An article on The Weather Channel explains, despite apparent increases elsewhere, October rainfall in the region has fallen to about half its 1980s average. The conclusion is that as rainfall amounts in the rainy season haven't changed much, the dry season is getting longer, while average daily highs in October are 3.8 deg. C above what they were in the 1980s.
Balkans: and over the entire region of the north-central Mediterranean – northern Italy, Greece and up into the Alps, storms are bringing blizzard conditions with intense rates of snowfall up to 50 mm per hour, with "excessive" rainfall at lower altitudes. "Flash floods are locally possible". (Severe-weather.eu)
UK (West coast): and here comes the wind again…. 00.24 am, Sun 15 Dec. It's been blowing gales most of the past week.
Tunnel approaching….
6th Extinction: The success of a captive breeding program has brought the Guam Rail – a flightless bird about the size of a chicken – back from the brink of extinction. Good news, then. Ten more species in a similarly critical situation were downgraded during 2019 from severely threatened to merely threatened status. That leaves only 112 thousand endangered species listed in the Red Book, of which a mere 30 thousand are on the brink of extinction. (Guardian Environment at the COP25 conference in Madrid.)
And one you'd rather: Thousands of normally shy Fat Innkeeper worms – also known for one obvious reason as Penis Fish, I'll spare you the salacious details in case of age-related issues – have surfaced on beaches in California after storms stripped away layers of sand. I record this, while on our grim Election day a deep low sits symbolically over the country bringing more strong winds and rain, only because it appears to be the number one story attracting readers on the Guardian news pages.