Quote of the Week
"The brutal reality is that we live in a world that is under constant siege by sharks of many different kinds, from the financial markets to Silicon Valley and the White House. The ultimate goal of Russian interference and billionaire voter suppression campaigns alike is to get us to 'Keep Out' of politics: to accept the dominance of transnational oligarchs, and to lose hope that things can change." – Paul Hilder, co-founder OpenDemocracy.org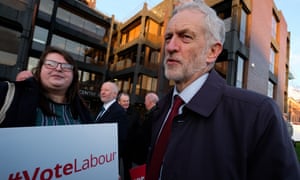 What makes you think I'm going to start now?
(With apologies: Ian Forsyth/Getty Images)
"This is the stupidity of the public pushing itself unwittingly to the brink of oblivion in pursuit of human vanity."
Hancock's half-arsed
Genes marking for antibiotic resistance in bacteria have been found in soil samples taken from the beaches of Svalbard, the world's northernmost inhabited islands up in the high Arctic.
The scientists aren't sure how they got there. Birds? Tourists? Scientists? They don't know. All they know is, it's pretty disturbing to find that potentially lethal infectious disease organisms can spread from India, where the genes are believed to have first mutated, to the Arctic via the rivers and seas.
How and why they found the genetic material – not the actual bacteria, which would presumably be easier – is not explained in The Guardian story this morning. Were they looking for it? Have either the pronounced warming of the sea around Svalbard – an average 16.9C increase over 2010 was recorded last year – or defense interests got anything to do with it?
The BogPo in its ignorance wonders if the rogue genes might even be naturally occurring and found everywhere?, being unsure of how genes can exist independently without a host cell, but whatever, UK Health Secretary Matt Hancock has declaimed in his infancy that this is a worse threat even than global warming.
We don't think so.
The prognosis is that by the year 2050, 10 million people a year could be dying from untreatable infections around the world.
That pales into insignificance, compared with the billions who are not going to make it past 2030 if the planet goes on heating at the present rate, with consequent food insecurity leading to violent socio-economic breakdown.
It is nevertheless concerning, which is why the BogPo raises one critically arched eyebrow at Mr Hancock's proposal to restrict the use of whatever antibiotics are still effective over the next five years.
Five years? Two thousand people are dying from untreatable infections – sepsis – a year in the UK already.
Doctors could be ordered to stop prescribing antibiotics now for contra-indicated conditions, such as colds and 'flu, merely as placebo to get rid of demanding patients. Online supply could be made illegal and inoculations (such as tetanus shots) and other preventative measures made compulsory.
Veterinarians shovel huge quantities of antibiotics into the nation's pets and farm animals, often (it seems to this veteran pet- and farm animal owner) entirely unnecessarily "as a precaution", or as a growth-promoter, when it bumps the fees up a bit (I don't care, British Veterinary Association. So sue me!)
Heavy sanctions could be imposed for non-compliance. One of the sillier things the Blair governments did was to get rid of the Central Office of Information, that used to make effective public information films and TV spots – as, for instance, the AIDs campaign pushing safer sex, or the "Clunk-click every trip" campaign promoting seat-belts, that I can still remember 40 years later – and not just because it starred Jimmy Savile. Those boys were good.
People must be made to understand that if they continue imagining antibiotics are a cure-all for runny noses, they could die unnecessarily painfully from a scratch. The script practically writes itself.
The government has already announced that it's thinking about ways of incentivising the drug companies to invest more in researching new classes of antibiotics. Greedy drug companies haven't discovered any for the past 30 years, because generic drugs the NHS can afford aren't as profitable as mass-marketable weight-loss pills, indigestion remedies and hair restorers.
Again, this is the stupidity of the public pushing itself unwittingly to the brink of oblivion in pursuit of human vanity.
Coughing your life up
Sometimes it's necessary to live nearly your whole life in a cloud of self-mythology and bitter recrimination before you start to realize what's been wrong with you all along.
Take, for instance, my lifelong depression and 'Eeyore-ish" attitude of "whatever can go wrong, will go wrong", that so frustrated my employers and colleagues, that I protested was just sensible, prudent pessimism: a glass half-empty being soon refilled by the attentive waiter.
I'd long assumed something awful must have happened when I was small, that has gone echoing down the decades and strikes with an underlying negative emotion whenever similar situations arise. Maybe it was those moments of powerlessness we all experience as children, when you lose the sense that you control anything and have to resign yourself to whatever the adults want, even if you imagine it poses an existential threat.
Or maybe it was something someone said, something critical to me, that rankled at the time and stuck in my brain as a self-perpetuating neurosis?
Such as on my first night away from home, in the strange new environment of boarding school, age just 7, when an older boy suddenly asked me a demanding question over high tea, and I let out a small fart in fright. In front of the whole school, he jumped up, pointed at me and shouted "God, you stink!"
I still remember his name, 62 years later: he was a pale, thin, carrot-headed, freckled youth called Sorby. (I hope he's good and dead by now.)
And I have stunk ever since.
To the extent that I came to believe that I might have been physically abused as well. That is, before I was. Public school followed, and the relentless pursuit of my perfect 12-year-old ass that preoccupied the older boys, day and night for two years, I'm glad to say mostly fruitlessly, until I developed a carapace of boils and a heavy smoking habit, sloping off to the town pubs and failing miserably to win a place at any university in the land – especially Cambridge, where my clever uncles had all got firsts (one, a double-first!).
Now, however belatedly, comes some relief from those demons.
I may not be as I am, profoundly insecure (deadline-driven) and self-loathing because of that and similar experiences; of shitting my pants, age 5, on a school outing and not daring to tell anyone – in antiquity I seem to have started doing that again, to go with the alternating urinary retention and incontinence, the ongoing battle for space between my bladder, my colon and my hyperplasic prostate; latterly with a rubber pipe running between them all to make sitting on both cheeks a trial.
(Congratulate me, I've just been informed by letter that I am being allocated my very own Community Health Visitor! They might be perplexed that I seem to be able to cope perfectly well by myself, given the chronic state of most people my age, but it is surely one of life's significant moments.)
Because neurologists are waking up to the possibility that post-childhood depression could be largely to do with your early environment:
"Of the 284 children studied, those who lived in the top 25% most polluted areas at age 12 were found to be three to four times more likely to have depression at 18, compared with those living in the 25% least polluted areas." (Guardian report)
And that compares with only a 1.5-times likelihood of developing depression as the result of physical abuse.
TS Eliott famously wrote in The Love Song of J. Alfred Prufrock:
"The yellow fog that rubs its back upon the window-panes. The yellow smoke that rubs its muzzle on the window-panes. Licked its tongue into the corners of the evening. Lingered upon the pools that stand in drains."
He was writing about London, city of my birth seven years (for me) before the passing of the 1956 Clean Air Act, when those famous Sherlock Holmesian pea-soupers were common in winter; caused by tens of thousands of fireplaces burning cheap, inefficient brown lignite, a form of compressed peat pouring out huge quantities of sulphur dioxide, nitrogen dioxide and CO2, that sometimes got trapped for days beneath atmospheric inversion layers.
"Primarily because of latent high moisture content and low energy density of brown coal, carbon dioxide emissions from traditional brown-coal-fired plants are generally much higher per megawatt generated than for comparable black-coal plants." (Wikipedia: Brown coal)
Astonishingly, the burning of millions of tonnes of this filthy stuff is still permitted – even encouraged – in many otherwise civilized countries; but its domestic use was eventually banned in Britain and, for a time, until traffic emissions took over, air quality improved.
Not before I had lived through the notorious 1953 Great Smog, which may have carried off as many as 12 thousand Londoners in a few days, weakened by years of wartime privation, habitual smoking and endemic lung disease; and many other similar atmospheric events around that time. And through dreary days and nights in the school sanatorium, coughing my guts out as a victim of the "bronchitis" doctors couldn't tell from childhood asthma in those days.
Research is now showing that not only is carbon dioxide – whose atmospheric concentration has grown to 414 parts per million, from 405 just a year ago and from about 280 before the industrial era – a "greenhouse gas" that absorbs and retains solar infrared energy and is heating the planet to a dangerous degree; but also, that inhaling it in greater than normal quantities over time seriously impairs cognitive function.
Lowered intelligence is a marker for depression. It's easy to guess how that mechanism works. The inability to fully comprehend, to order events, or to fulfil your potential is profoundly frustrating, especially in a small degree.
The brighter you are to begin with, the more frustrating it can be to find yourself unable to fully maintain concentration; to not quite be able to focus on things or to argue a case coherently; to lose track of words, names, faces, dates and events; to find yourself in situations where you are not fully in control, and to lose motivation as a result.
"Oh, it's hopeless! I'll never be able to do that complicated task; solve that puzzle; understand those instructions; read those map directions; hold my own with those clever people; say what I mean; cope with those responsibilities; land that job; write that novel!"
If the piling-up of tiny failings is indeed a symptom of the "yellow fog", developmental brain damage caused by breathing foul air for so many years, as many city children still have to, it adds yet another dimension to one's gloomy self-reflection: why despite many apparent successes have I felt such a repeated failure all my life? (It might also cast light on social issues such as inner-city knife crime, and supposedly conquered diseases that seem to be worsening again after many years of amelioration.)
Or was it just a small fart – a whiff of bad air – that set it all off?
I guess we'll never know.
The return of gray text
I'm reading that even relatively reputable, reliable online news sites like the newsy part of Buzzfeed and the Huffington Post – owned by something huge called Verizon – are shedding staff at a frightening rate.
It seems they're unable to find a sufficiently flexible business model to cope with fluctuating demand for their product while producing any revenue at all to pay the wages.
Several of them went in for video as a distraction from the kind of endlessly boring text you'll get here, with The Boglington Post. (That's only because I'm so tech-averse that despite being a Film School graduate (analog-era), I have no clue how you make and upload a video.)
But apparently fickle subscribers no longer like short videos, they want longer ones, and only – erm – broadcasters are geared-up to producing those.
People also like audio podcasts, presumably so they can multitask without chopping off their fingers or getting their ties caught in the machinery.
So we're back to radio and TV.
What goes around, goes underground, as they say. And indeed, there's been a revival of interest in this, muh li'l bogl – four viewings yesterday confirm it!
Maybe boring text is due for a comeback.
Postscriptum
I just invigilated another exam today. One poor girl was panicking. She was being asked to base her answers on "two texts". But they hadn't sent her any texts!
Turned out, the "texts" were her set books. She had no idea what the word meant outside the context of her phone.
On the shelf

Speaking of layoffs, Tesco has announced 9,000 jobs are to go in the fresh-foods sections of their supermarkets.
No fresh food in Tesco.
Isn't that going to be rather a bad look?
Guitar bore: Loony Tunings… Has been relocated to the next issue for reasons of space.
Enviro-morons award for 2019
First candidate up: Morrison's supermarkets
Morrison's are to trial 20p paper carrier bags as an alternative to the 10p "reusable" plastic bags I seem to have a kitchen full of, that are henceforth to cost 15p.
Morrison's marketing hotshop says that the material used to make its paper bags will be 100% sourced from forests that are managed responsibly.
And if new forests are grown to replace lost trees, they say, it will help to offset the climate change impact, because trees lock up carbon from the atmosphere. (Yes, which they immediately begin giving back when you cut them down!)
So no, it won't. If each tree cut down were to be replaced with only one tree of the same age, the process would be (sort-of) carbon-neutral.
That's as long as you don't count the emissions of the chainsaws and stump-grinders, the disturbance of the soil, the journeys of the logging vehicles, the sandwiches and cups of tea of the loggers and the shipping around the globe of lumber on highly polluting diesel-powered cargo ships; the emissions of the power stations required to produce the energy.
The only way to get a carbon-negative outcome would be to replace each cut-down tree with two trees. But then they'd be only a foot high with few leaves and you'd need to wait 15 years before they grew and started to lock-up the same amount of carbon between them as the tree you cut down to make the paper bag. In the meantime, you'd have cut down millions more trees….
By then we're all dead.
Making, recycling and distributing the paper bag is a carbon-intensive process requiring the use of energy, many liters of otherwise drinkable water, polluting chemicals and waste pulp discharge to the environment. Whereas the plastic bag made from oil you haven't burned lasts longer and can be reused more times, as long as you remember to take it with you to the store and not feed it to a passing turtle.
The BogPo's quick 'n' easy solution?
Ban supermarkets.
GW and the end of everything
Cuba: "A tornado (F3) and pounding rain have smashed into the east of the capital, toppling trees, bending power poles (overturning cars) and throwing shards of metal roofing through the air as the storm cut across eastern Havana. President Miguel Díaz-Canel said on Monday at least three* people were killed and 172 injured, as power was cut to many areas." (Guardian, 28 Jan) *Now 6.
USA: Winter Storm Jayden. "Warnings have been issued across the upper Midwest and Great Lakes regions. Blizzard warnings have also been issued from central North Dakota into northeastern South Dakota. High wind warnings have been issued for the northern High Plains and northern Rockies." It's cold, too: "The Windy City will unfortunately live up to its name, with the National Weather Service office in Chicago predicting wind chills of –35° to –60°F for Tuesday night and Wednesday night." (The Weather Channel/Wunderground) Death toll as of 31 Jan: 8. (It's only -27° in northern Siberia…)
Australia: "Torrential rain and swollen rivers have left communities cut off and farmland inundated in parts of northern Queensland, Australia. Over 620 mm of rain was recorded in Whyanbeel Valley, between Port Douglas and Daintree in northern Queensland, in a 48 hour period to 27 January. Several other areas received over 500 mm during the same period." (Floodlist) Meanwhile, hot air from Australia's long-running heatwave is beginning to affect New Zealand, with temperatures climbing over 35C.
For a heartrending moment, watch a koala holding the hand of a householder who is feeding her water. news.sky.com/video/koala-demands-water-during-record-breaking-heatwave-11617129. Thousands of animals have died from heat exhaustion and dehydration during two weeks of 40C-plus temperatures.
Europe: Snow in some quantity is forecast for Tuesday 29th spreading across much of Ireland and the British Isles. Update, 31st Jan: "The UK weathered its coldest night of the winter so far. Braemar in Aberdeenshire was the coldest place in the country as temperatures dipped to -11C (12.2F), which was 0.2C lower than the previous record for 2019." Really? It's not freezing here on the west coast, and no snow, certainly none settling at sea level.
Meanwhile a severe low is forming in the Bay of Biscay, with peak winds expected over Brittany, France of 160 K/h. Intense rainfall is indicated once more in extreme northwest Spain and in particular in northern Portugal, where totals will exceed 100 mm over a large area. Significant snowfall is expected over the Pyrenees and parts of northern Spain where up to 50 cm is expected.
As many as 5 tornadoes hit Antalya, southwestern Turkey on the 26th. Major damage was reported in the city center. Antalya Airport was also hit – 12 injured. Skies turned orange over the Cyclades on the 25th and more Sahara dust is expected this week across Greece, Cyprus and Turkey, pushed by a broad low over the eastern Med. (All from Severe-weather.eu)
Japan: Organisers of the 2020 Tokyo Olympics have "decided to shift the start time for the men's and women's marathons to 6am – an hour-and-a-half earlier than originally planned – to avoid the health risk to runners and spectators from the intense heat later in the day. The men's 50km walk will start two hours earlier, at 5.30am, the newspaper said, citing sources close to the Games. In July last year a record 133 people died from heatstroke or heat exhaustion with thousands of others admitted to hospital." (Guardian)
CO2 latest: "On January 21, 2019, hourly average CO₂ levels well above 414 ppm were recorded at Mauna Loa, Hawaii, the highest levels since such measurements started. A recent Met Office forecast expects monthly averages to reach a level of 414.7 ppm in May 2019*. The forecast expects annual average CO₂ levels at Mauna Loa to be 2.75 ppm higher in 2019 than in 2018." Contributing thus to an additional 0.5C of warming by 2029. (Arctic-news.blogspot.com). On January 23rd, "sea surface temperatures near Svalbard were as high as 18.3°C or 64.9°".
*Postscriptum: at end-April 2019 daily average CO2 was exceeding 415.5, with hourly readings over 417 ppm.
Yellowstone: Steamboat geyser went off on the 25th for the third time in 2019, after last year's record 32 eruptions. Earthquake swarm continuing. (Mary Greeley)
Cretins' Weekly
"On a day that Trump ridiculed concern about climate change because of the current blast of arctic weather in the midwest, the (chief of) intelligence's report also includes sombre predictions of the repercussions of global warming. Trump has dismissed climate change as a hoax, and on Tuesday tweeted: "What the hell is going on with Global Waming? (sic) Please come back fast, we need you!"
We suggest the permatanned amoeba goes to live in Australia, as he clearly has no idea what weather is.